Paleo Trikeri is a small car-free island which is located in the Gulf of Volos in Thessaly, Greece. The largest building on the island is the monastery with its church dedicated to the Virgin Mary.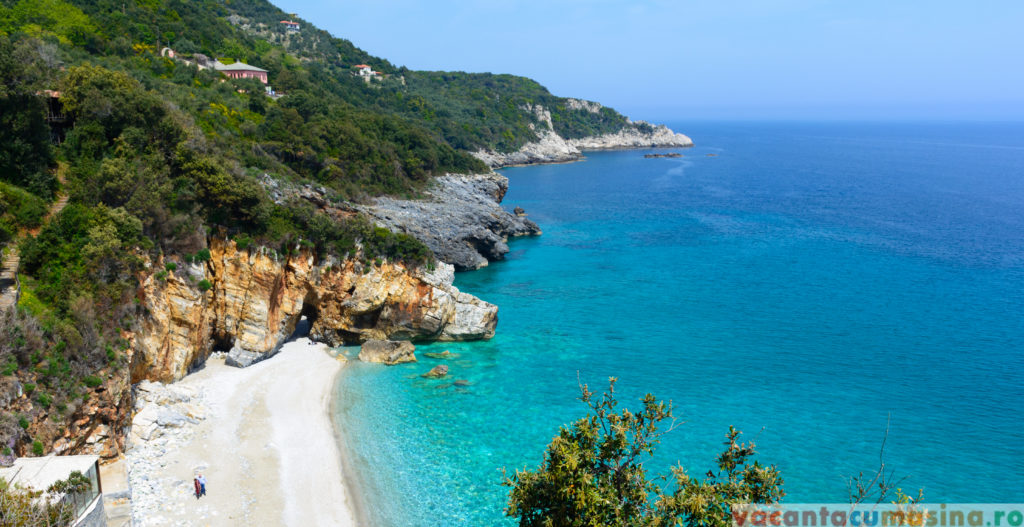 The island belongs to the municipality of Trikeri together with two other villages on the mainland.There is a harbor town, Agios Yiannis, which was formerly a fishing port. Today, both the fish and the population of the main village have become lesser (only 20 people live steadily on the Trikeri Island during the winters).
There is little touristic activity on the island and it is therefore ideal for those seeking a quite and relaxing time with the authentic pace of the Greek Islands, as well as for individual travelers in the Pelion region.There are numerous small beaches (gravel or coarse sand) and many hiking trails on the dirt tracks around the island.
Also Trikeri Island is ideal for water sports, provided that tourists bring their own equipment. It is quite possible that you can have a beach to yourself even in high season. As for Eating out, there are two tavernas providing fresh sea food.